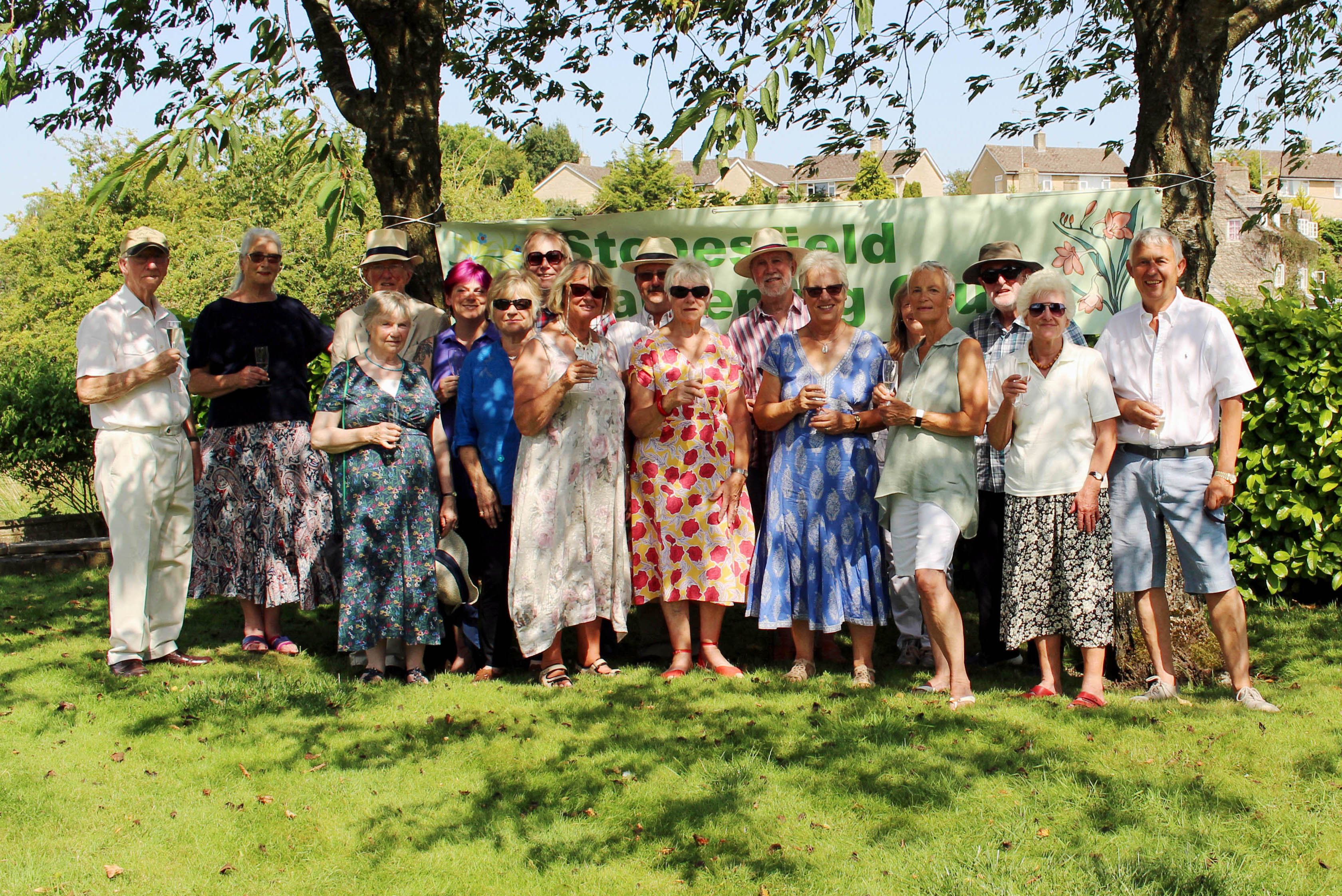 On 23rd July Stonesfield Gardening Club committee members, past and present, gathered to celebrate the 10th anniversary of the Gardening Club. Not everyone was able to make it but overall it was a good turnout.
The sun shone as past events were discussed. There have been may successful Plant Sales…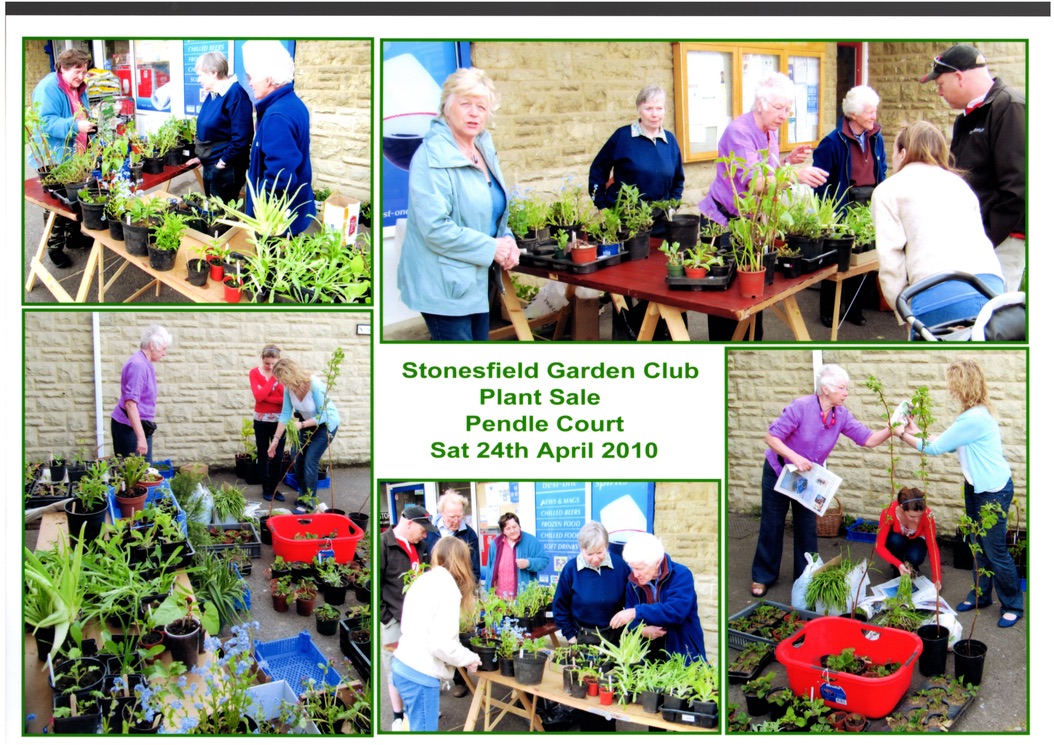 and Open Gardens during that time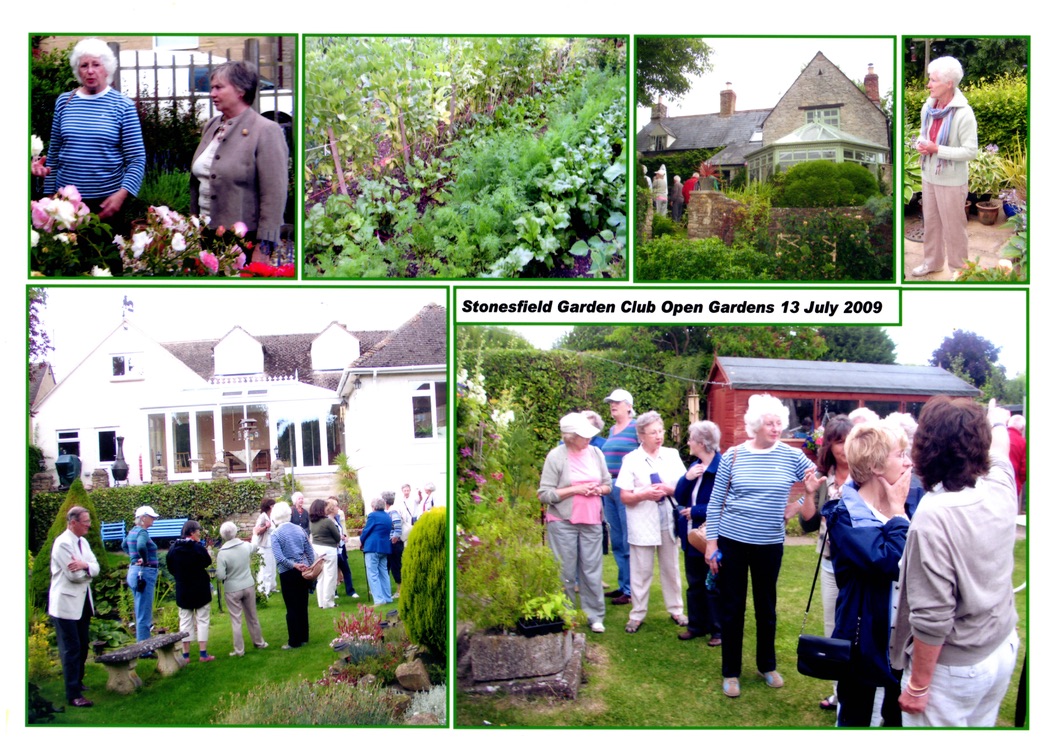 Over the years we have had a wide range of speakers, this photo shows Bob Brown in 2010.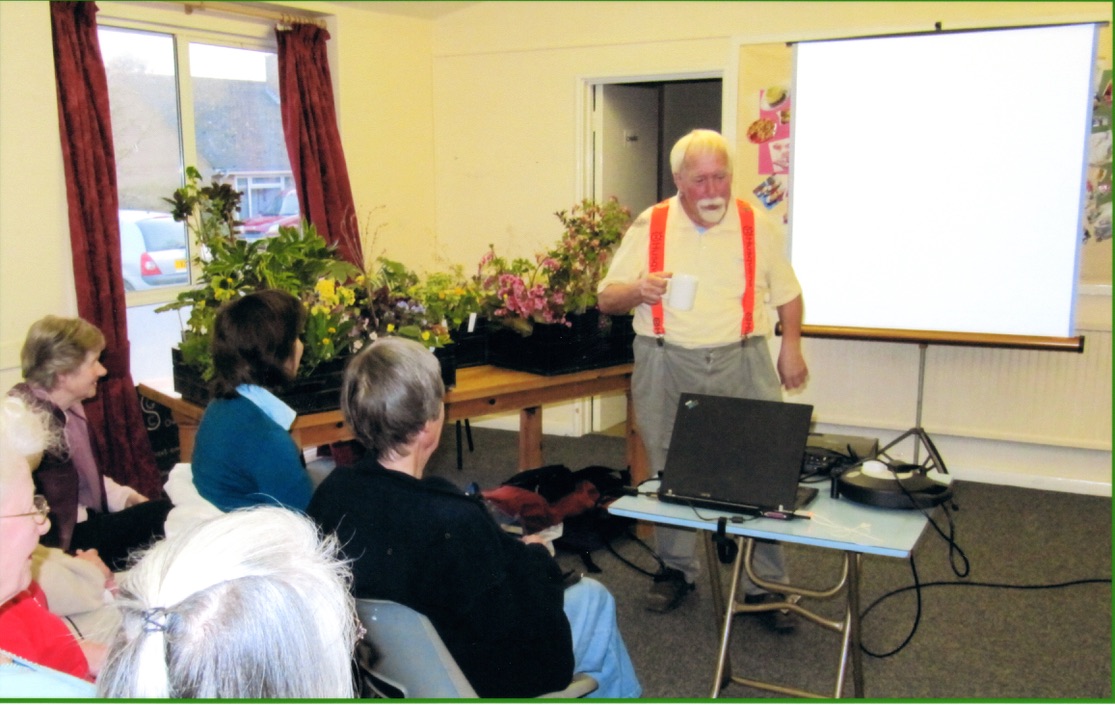 Garden visits have also been the highlight of the membership year.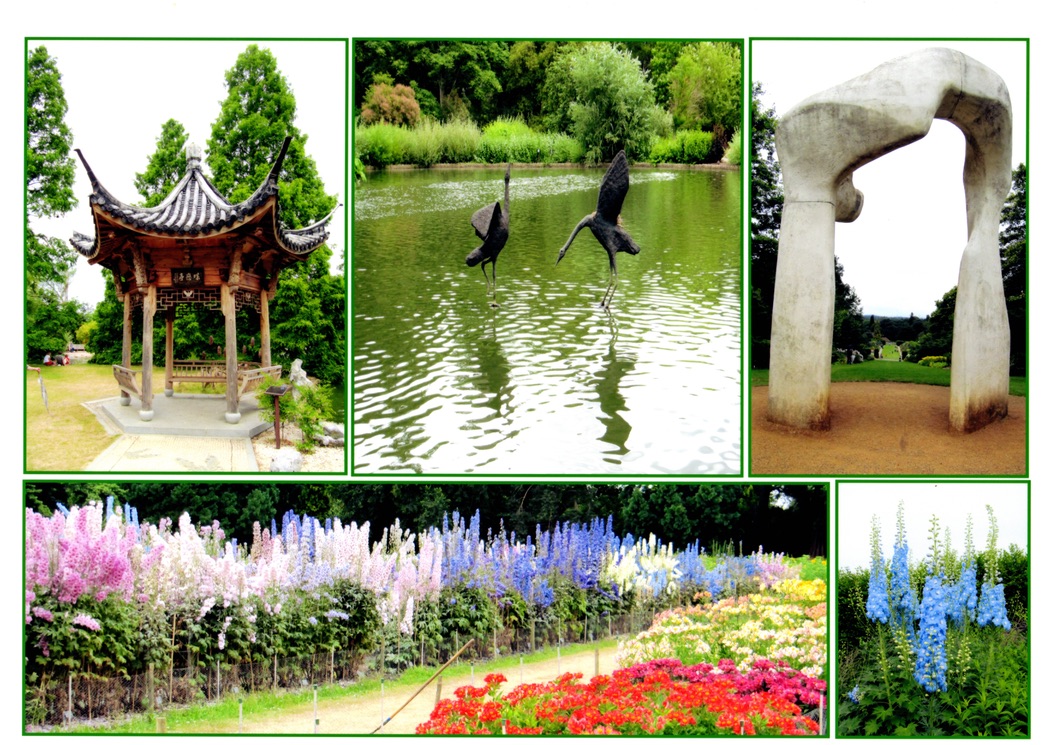 Including RHS Wisley and many other delightful locations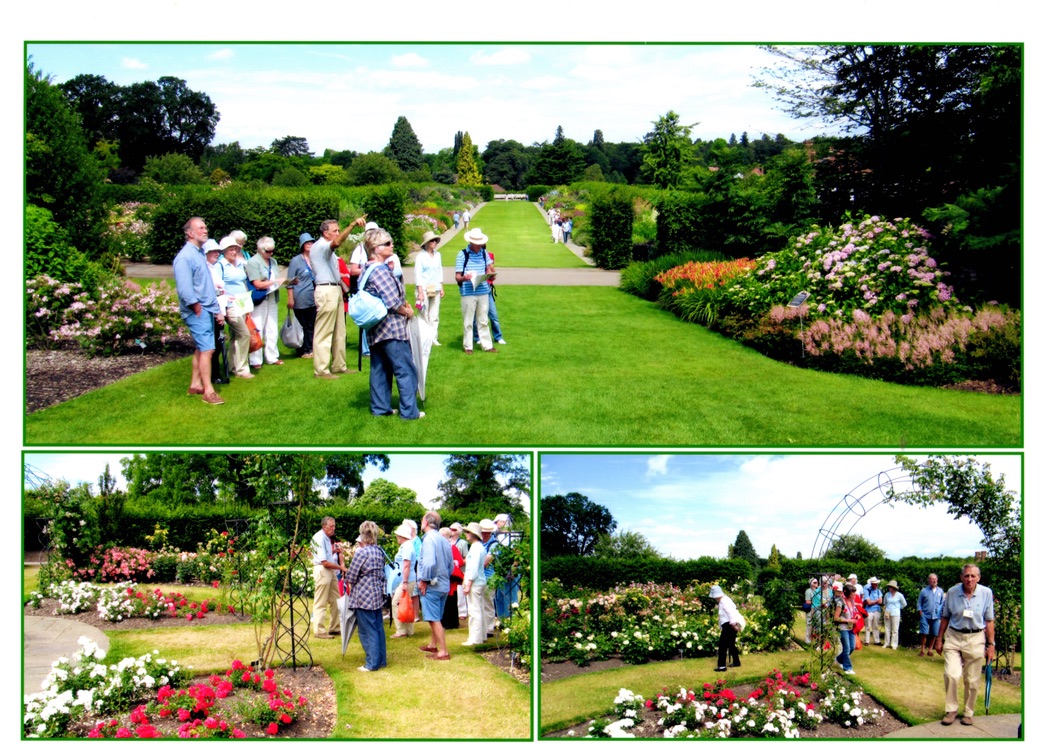 The current committee thank all past committee members for their good work and look forward to building on the foundations they laid over those 10 years.