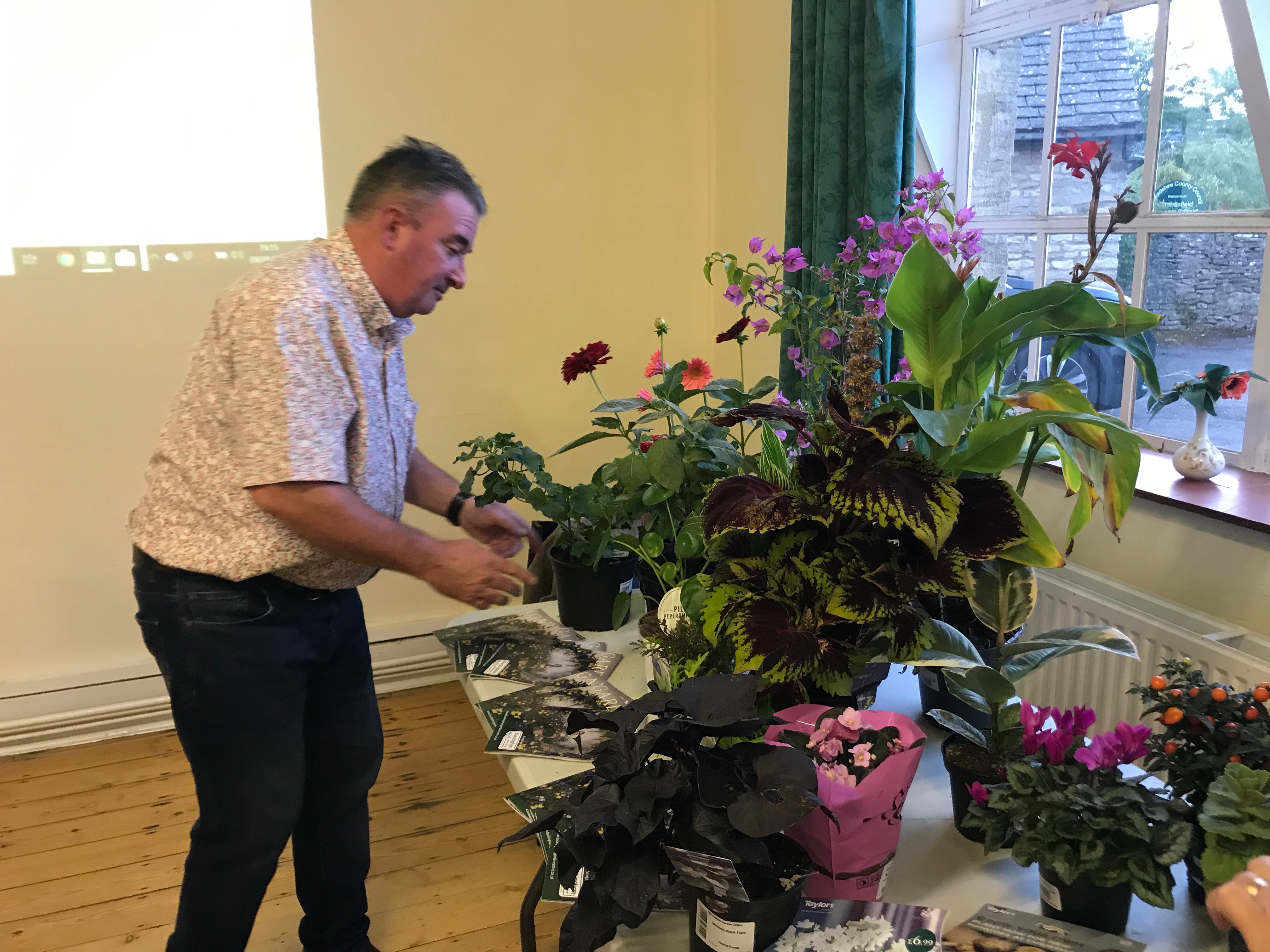 The Gardening Club's autumn season kicked off on Monday 9th September with a talk by Chris Day from Buckingham Garden Centre and Nurseries, where he has worked for over 17 years.
Chris' topic was 'Growing under cover' which he illustrated with pictures and plants. He outlined the many ways to grow under cover (greenhouse, cold frame, conservatory etc) and the advantages to the domestic gardener. He made a number of recommendations on plants, fruits and vegetables that can successfully grown in a range of 'under cover' environments.
He also told a little of his career in horticulture from when he left school in 1979 and joined Rochford's Houseplants as an apprentice. After completing college in Lancashire, he embarked on a career in the retail world spending over 12 inspiring years at All-In-One Garden Centre near Rochdale. A career change in 1994 took him into gardening journalism and broadcasting, initially working as a sub-editor on Amateur Gardening, before launching Gardens Ideas magazine as well as editing Water Gardener and the garden website Gardening365.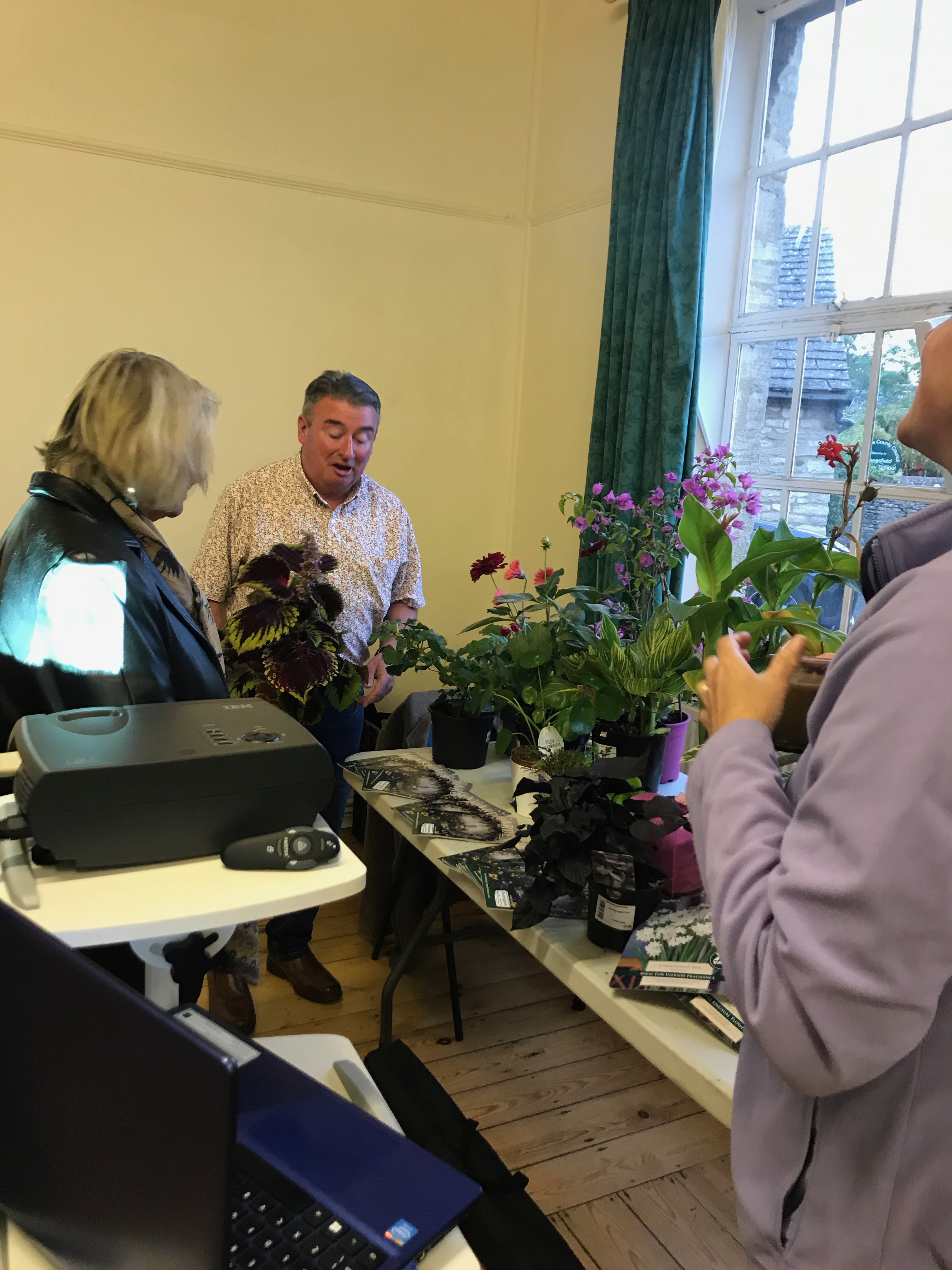 The audience had many questions at the end, examined the plants on show and really enjoyed the evening.
P.S. The next talk is on 14th October 2019 and this will from Chrissie's Owls. https://www.chrissiesowls.com