October's meeting was a real treat, with Chrissie Harper from the village's 'Chrissie's Owls' talking to us about her bird sanctuary charity. She brought with her two delightful animals.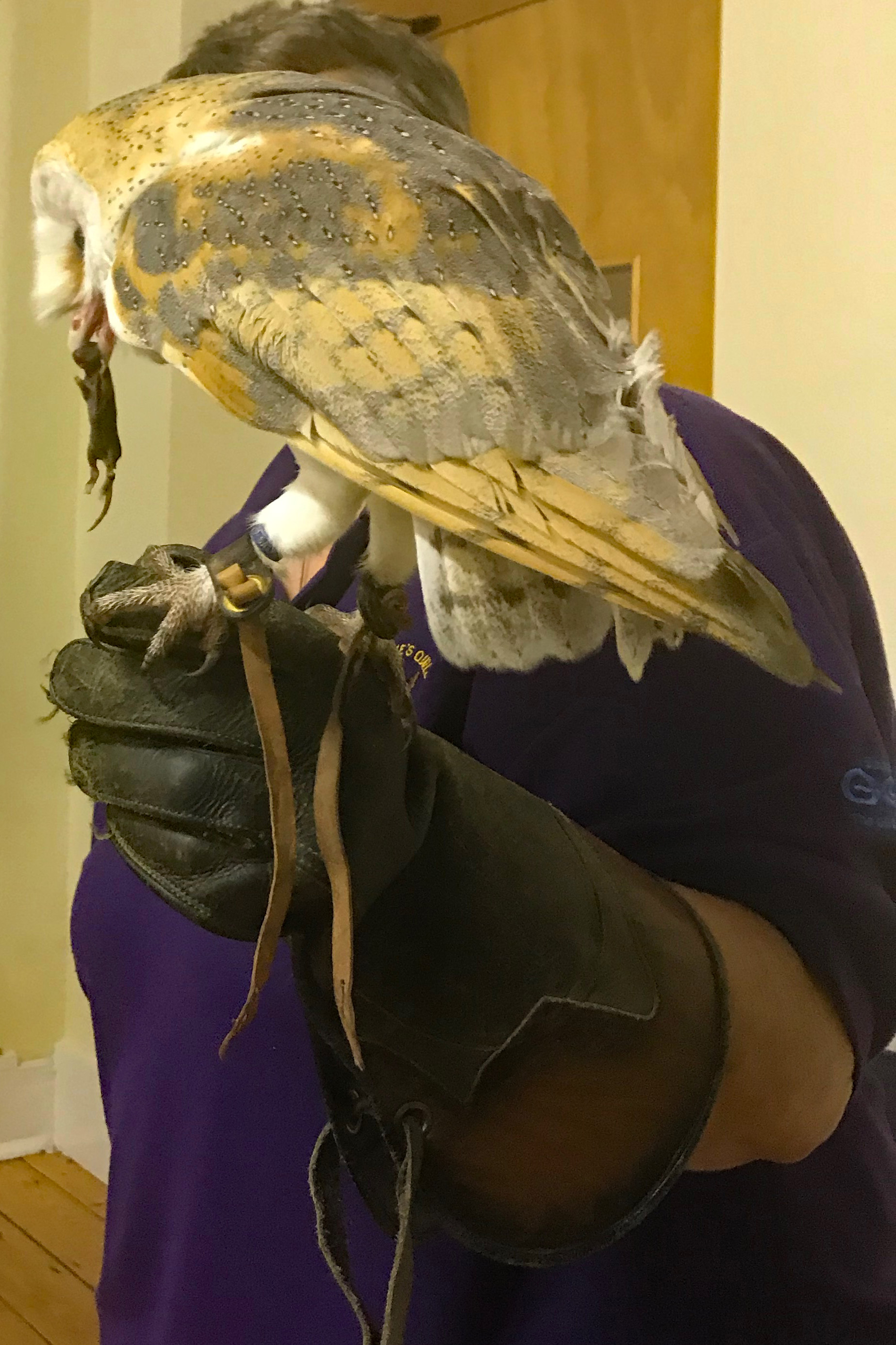 A barn owl who flew silently across the room to collect her supper and swallow it whole and a Canadian Horned owl who sat gazing at us from his perch on Chrissie's arm, occasionally showing us his huge wings and cooing gently into her ear.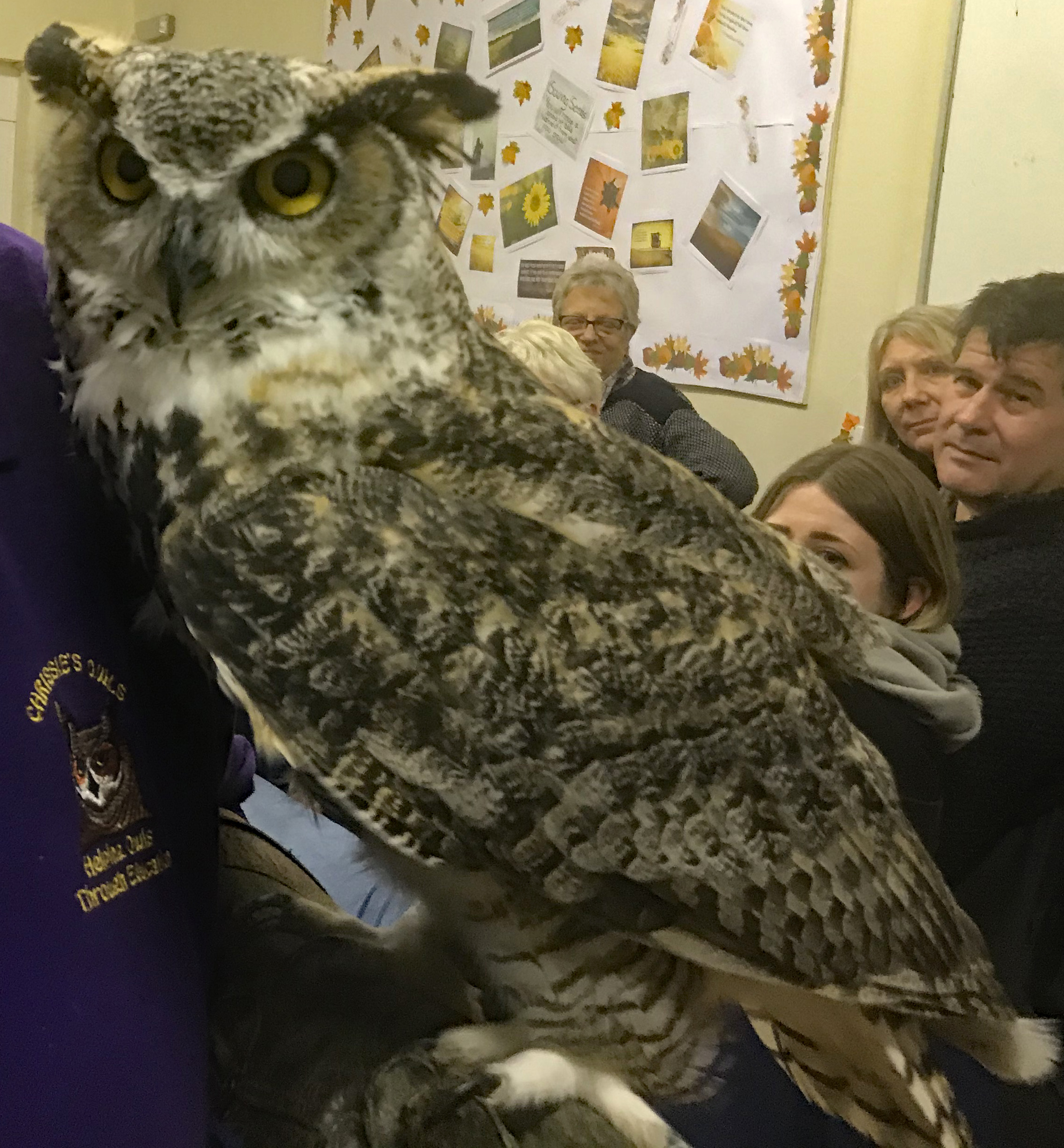 We heard about her trips out at night to rescue owls and her method of rehabilitating them back into the wild. All very interesting.