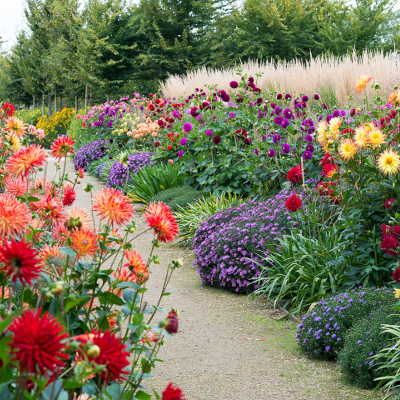 Here at Aston Pottery we enjoy welcoming hundreds of visitors, who many of form several Gardening Groups across Oxfordshire and Gloucestershire. The gardens are free for all the public to enjoy, and feature some of the most innovative planting done in Britain today.
A glimpse of these can be seen through the following link: https://astonpottery.co.uk/gardens/
Over the last 10 years we have developed over half a mile of annual and perennial flower borders, which are frequently photographed by Clive Nichols. They have also been featured on BBC's Gardeners world and written about in several magazine s(RHS – The Garden, Gardeners Illustrated, The English Garden, Country Living& The Telegraph).
https://astonpottery.co.uk/blog-wordpress/
At present, the gardens are maintained by the pottery workforce and a valued volunteer,however in order to keep the gardens in great presentation, we are looking to expand our volunteer group. The gardens offer great opportunity to expand gardening knowledge, due to the 5 main borders being so diverse in their planting styles.
We are looking to get back into the Gardens towards March/April time, therefore do you have anyone within your organisation who would be interested in volunteering in our gardens, joining a great team?
If anyone is at all interested, please email design@astonpottery.co.uk and we will look to organise a very informal meet to discuss this further.
Kind regards,
Stephen Baughan