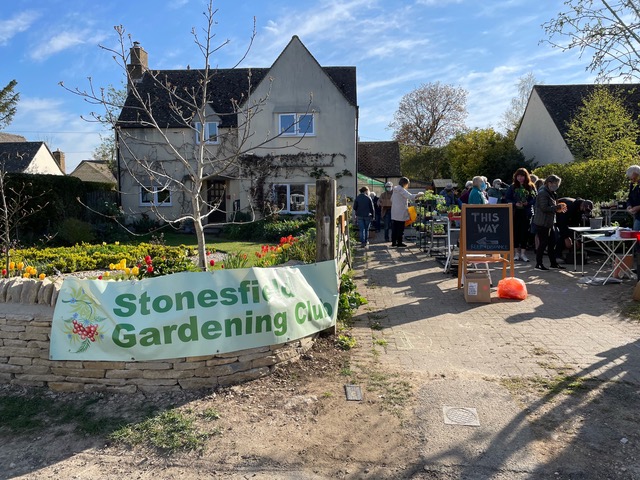 At 8.30 on 24 April, we opened our annual plant sale at Four Acres, Pond Hill. A queue (socially distanced) had started before we opened but our one way system worked well.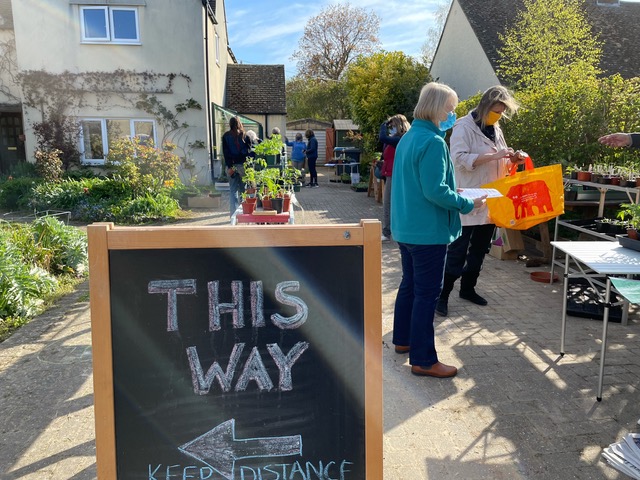 By mid morning most plants had been carried off by happy Stonesfield gardeners and by the close at 11.00 everything had gone. The sale raise just over £900 allowing Stonesfield Gardening Club to make a substantial donation to local charity.
Our thanks go to everyone who bought plants, to Sybil for the loan of her front garden and to all the club members who grew a huge number of excellent plants, in spite of the cold March/April.