The Gardening Club's Autumn calendar got off to an interesting start when a group of us visited Bridewell Gardens.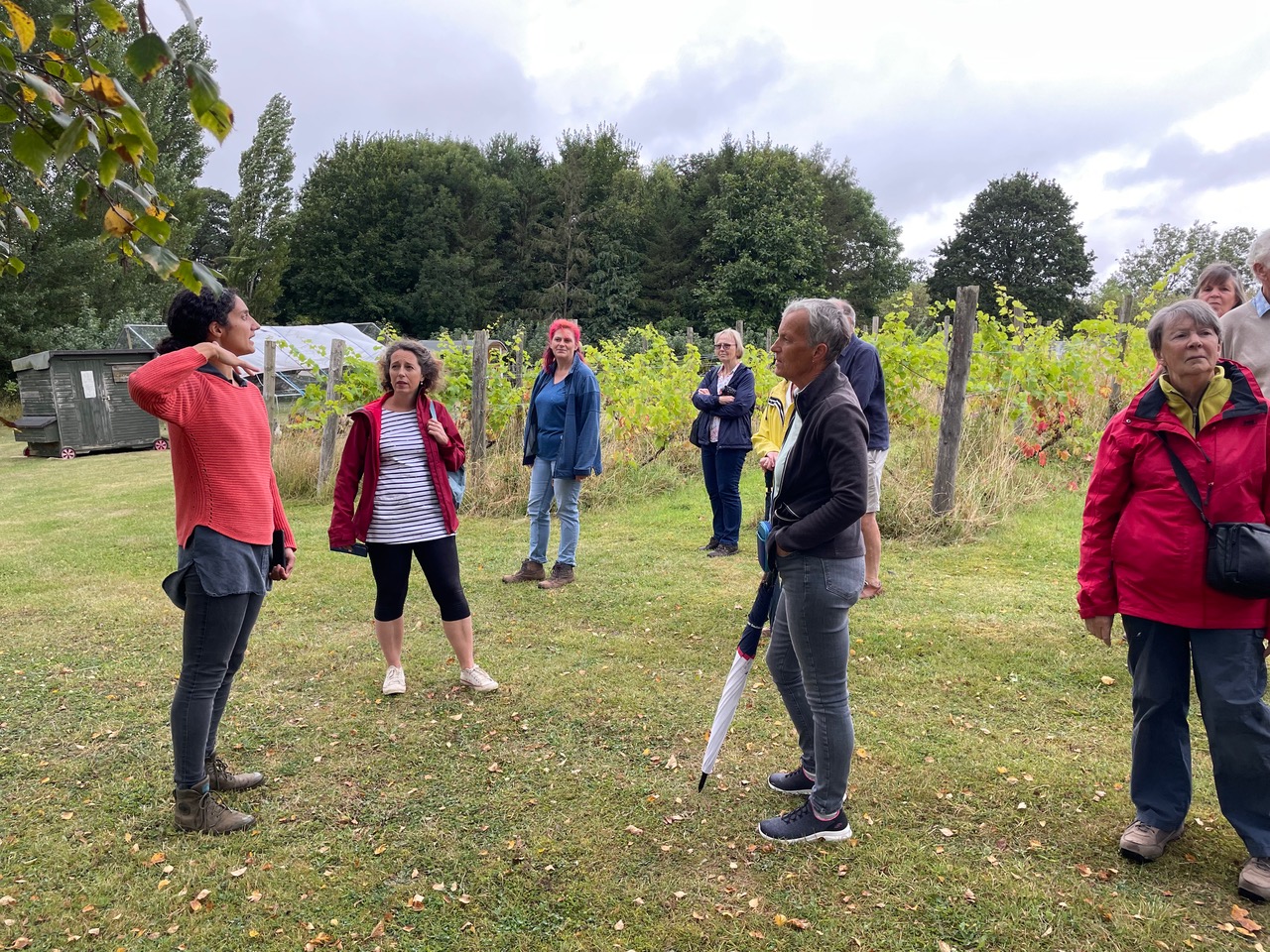 Ruth Madder welcomes the SGC in Bridewell's vineyard.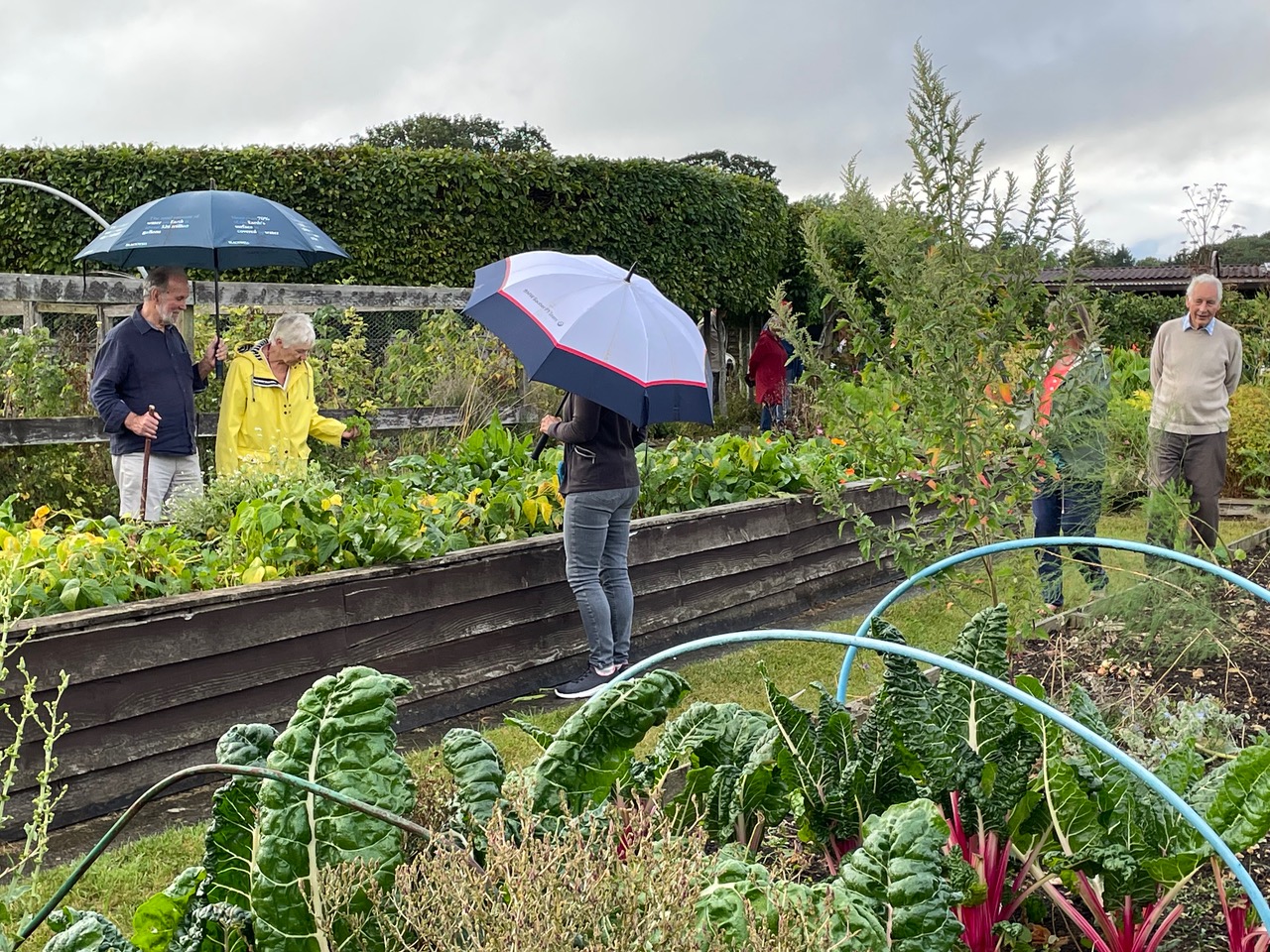 The gardens' director Ruth Madder showed us round and explained the work that they do there. They are a mental health charity that provides social and therapeutic horticulture to adults living in Oxfordshire. As well as the gardens there is a vineyard which produces organically certified sparkling wine, which can be purchased at the Finstock community shop as well as Wootton Stores.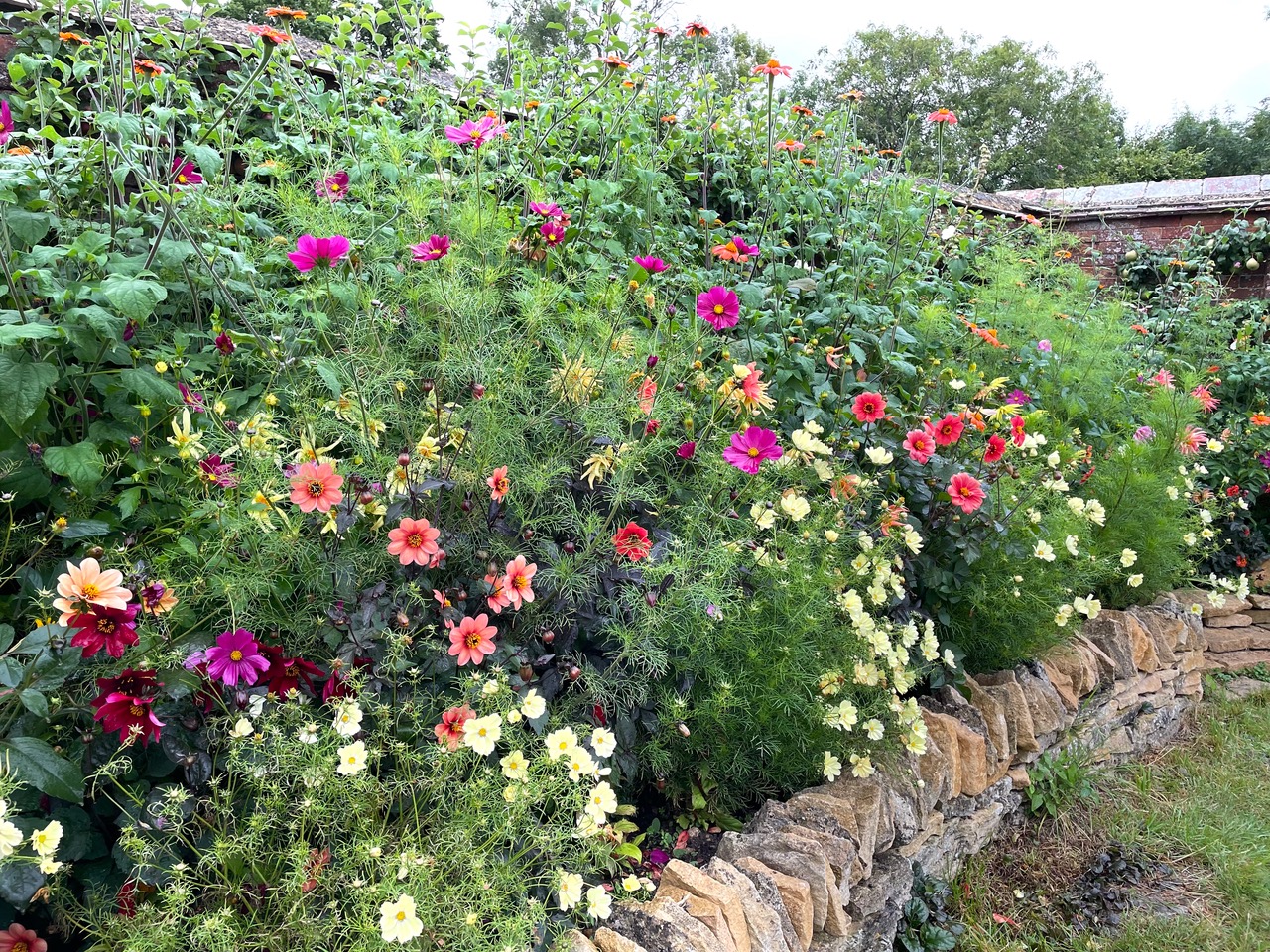 This is a lovely place to visit, for those who haven't been. They hold regular Open Days; dates are advertised in the Slate so look out for next year's openings.