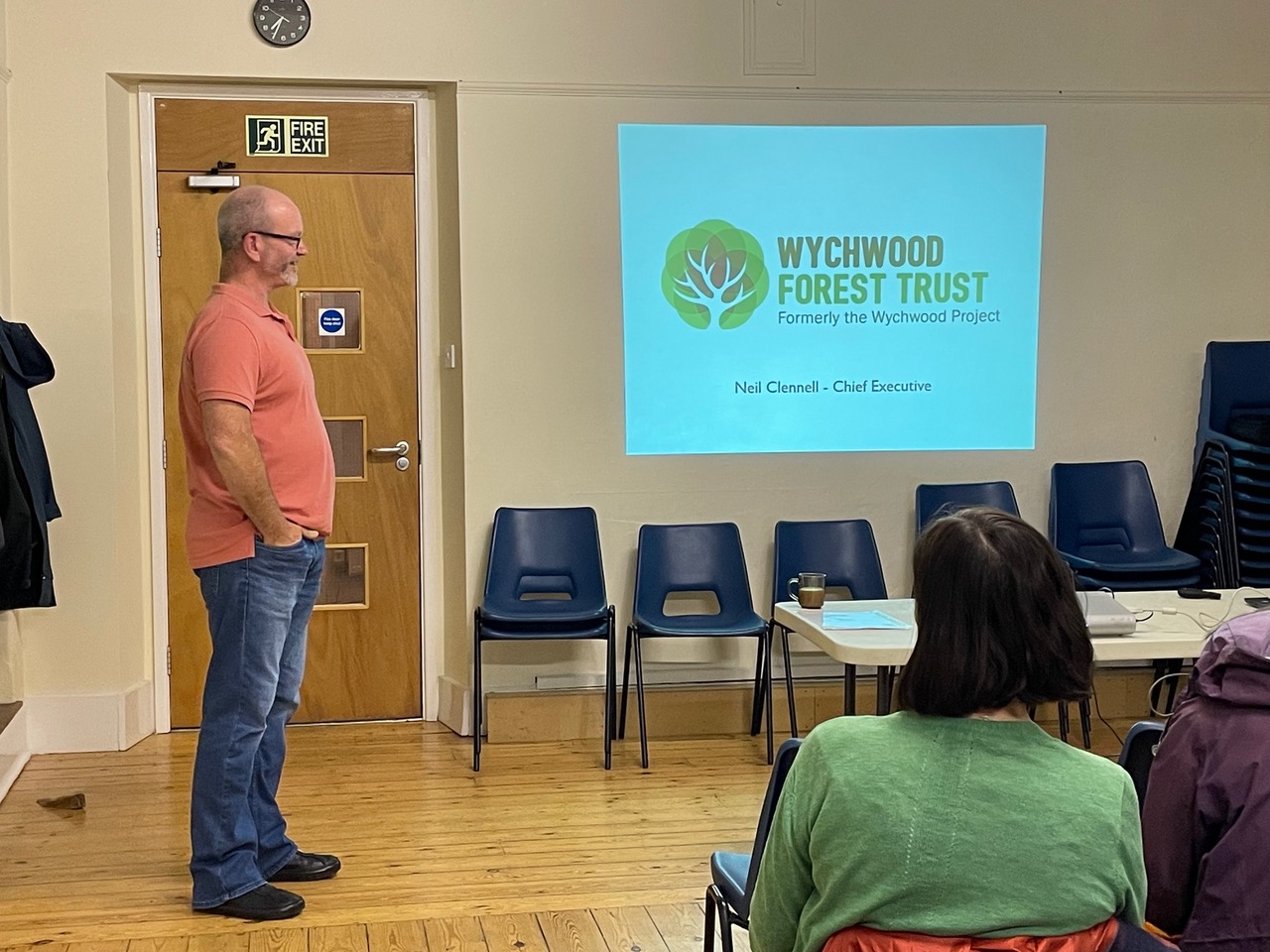 Our talk on Monday 8 November was from Neil Clennell, Chief Executive of Wychwood Forest Trust (formerly The Wychwood Project).
Neil started by taking us through the history of Wychwood Forest and the key activities that changed to the landscape since the 13th Century (Assarting, Ship building, Enclosure Acts and intensification of farming). He then talked about Wychwood Forest Trust current and future plans plus how its care for the ecology was evolving.
The talk raised lots of questions on what is meant by 'conservation', the benefits / methods of rewinding and how small conservation charities can make a difference. A fascinating evening.