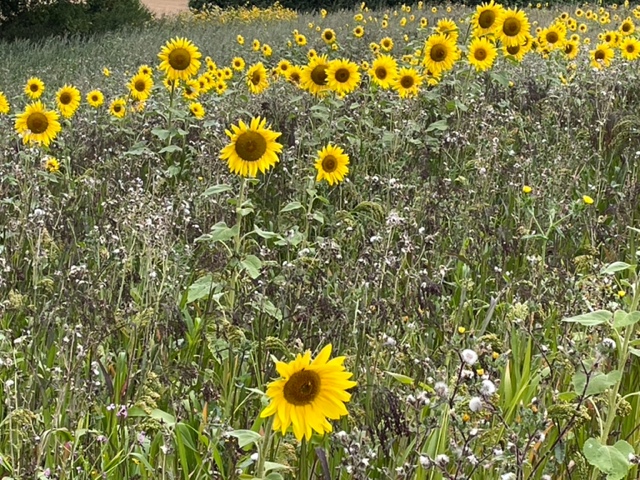 In the middle of March we finally managed to get together in person to hold our AGM and to welcome our first speaker of 2022.
The meeting was very well attended (probably due to the promise of a glass of wine!) and we rattled through the business part of the meeting in double quick time.
We were very pleased to welcome new members to the fold and Eileen Heduan as a new member to the committee. Wendy Gould, Helen Taylor, Jill Rowlinson, Suzy Boardman, Trisha Williams, Gaye Olesen and Paul and Diane Bates make up the team.
We have a really good mixed programme for the rest of the year and are looking forward to being able to fulfil this properly.
Timothy Walker came to give us a talk on pruning, delivered in his usual knock-about style. The first section of the talk was encouraging us to leave plants alone to get on with it themselves, then he moved on to tell us to get the professionals in if it involved a chain saw – sound advice. After that, he took us through the timing of pruning depending on our plant and recommended checking in with the experts in the form of a pruning guide as we can't be expected to remember everything. As he says, if the worse happens and you kill a plant by pruning, you have created a planting opportunity!
The next time we will be together is for our Plant Sale on Saturday 23 April, in the front garden of Four Acres in Pond Hill. All members are encouraged to grow something to sell as well as coming along to buy – let's hope we can do as well as we did in 2021.
While we're on the subject of planting, the Village Hall Committee think it would be a really nice idea for villagers to plant a container of red, white and blue plants for display in their gardens to celebrate the Jubilee this summer. You might also like to sow sunflowers, the national flower of Ukraine, as an emblem of hope over despair – and the birds and insects will love them!