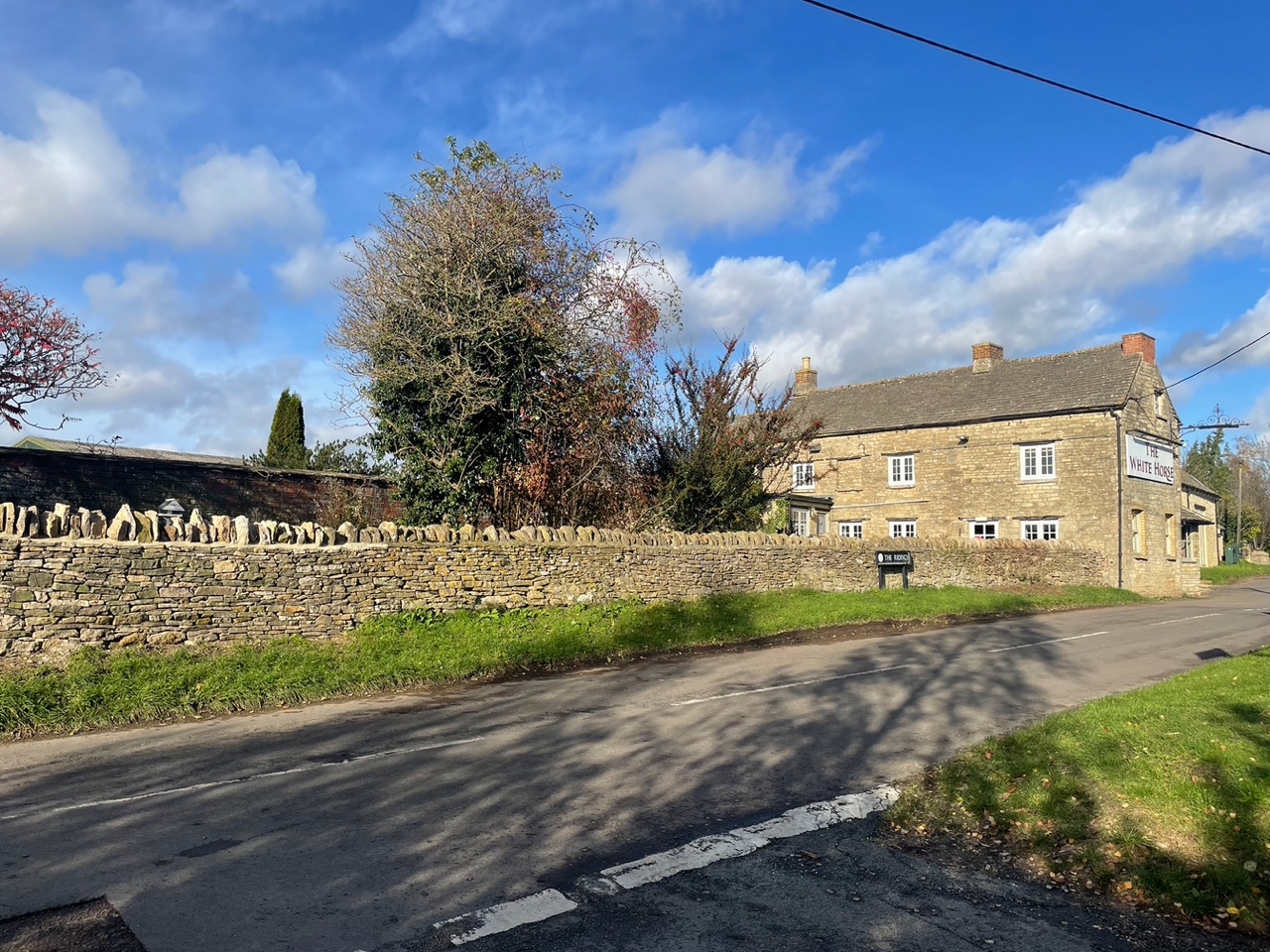 Members of the Gardening Club have been busy at The White Horse. Members have formed working parties, sometime twelve or more people. Over four sessions (and two bonfires) they have cleared the garden of rubbish and overgrown areas. All the ivy has now been removed from the wall bordering The Ridings, revealing the lovely stone wall and allowing passersby a good view in.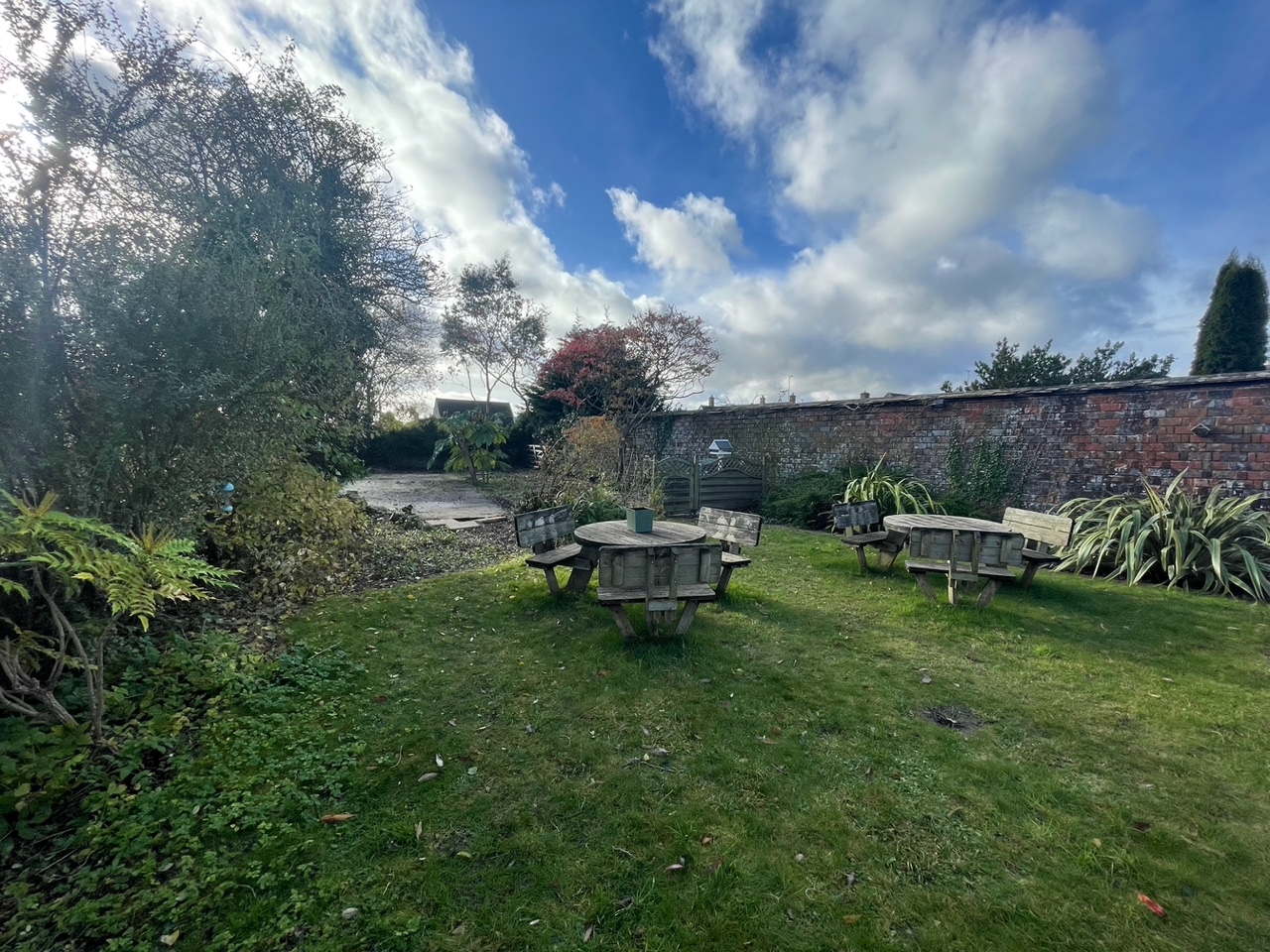 The area at the end of the garden is now almost completely free of rubbish. The final bits, including removal of a dead tree, should be finished before the end of the year. This has revealed a large concrete 'platform' which is hoped to be used as a seating area by spring 2024.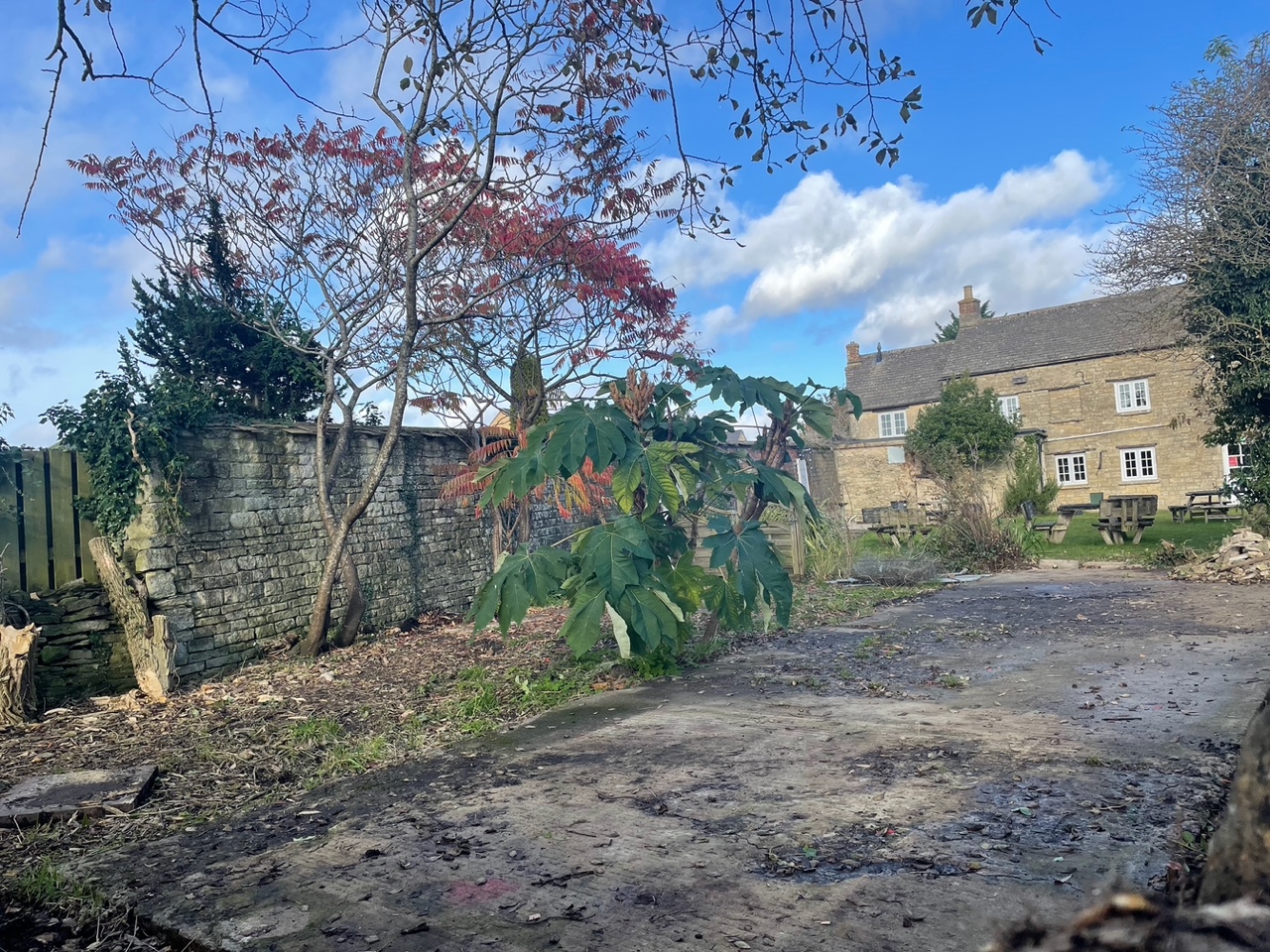 After discussion with the Pub Group. the intention is to extend the lawn to the 'platform' so visitors can freely wander down the garden. Additional planting will take place to 'soften' this area.