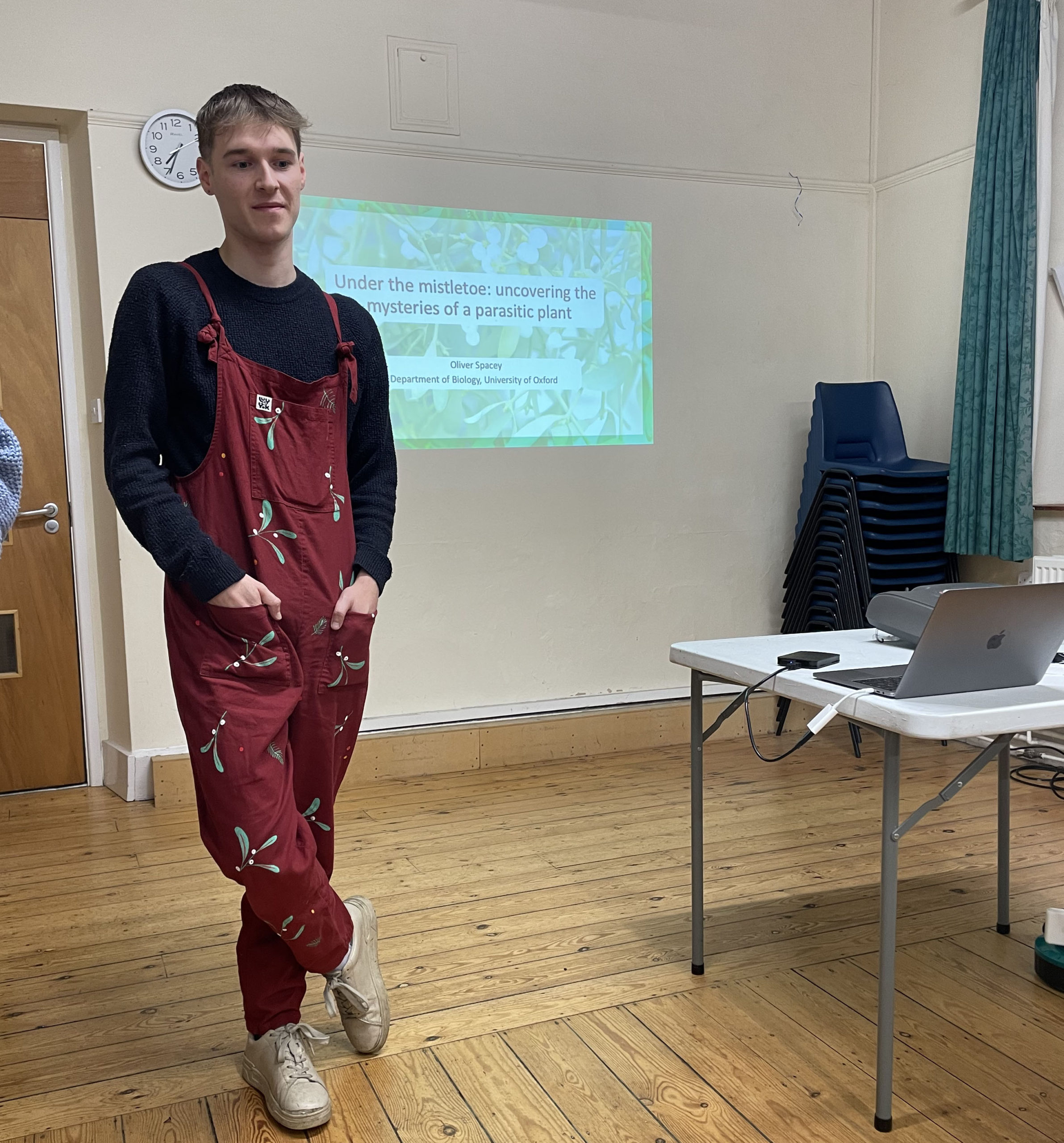 On Monday 13 November, members braved Storm Debi for our speaker, Oliver Spacey from Oxford University Department of Biology. As well as providing us with mistletoe tea. Oliver took us through the 'Magic, myths and mysteries of mistletoe'.
Oliver outlined the fascinating story of what we know about its life cycle and what we still don't know about mistletoe. This ranged from its first use by the Druids, through Nordic legend, how to grow your own and onto its possible use as a cancer cure.
He also introduced an app (see QR code below) which would enable anyone to add to the research on the nationwide distribution of mistletoe.