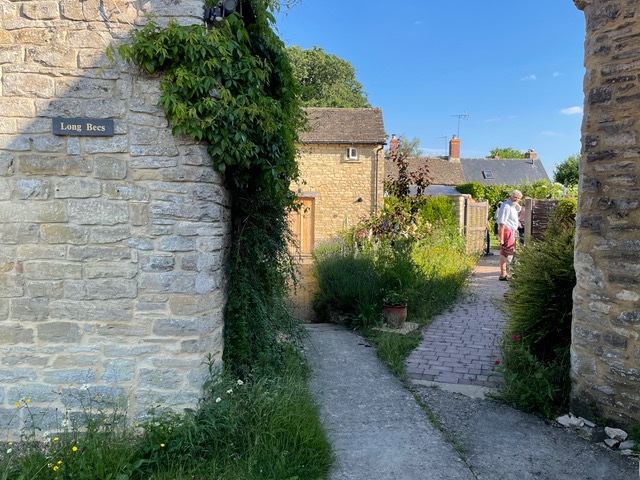 After two years, and two postponements in 2021, Stonesfield Gardening Club's village walk finally took place again on 23rd June.
The weather could not have been more perfect as 25 Club members enjoyed the sights and smells of three gardens. We started at Long Becs, on The Cross, where John and Jo showed us round their garden. This is full of interesting 'secret' areas, overlooked only by the church tower, and unusual plants.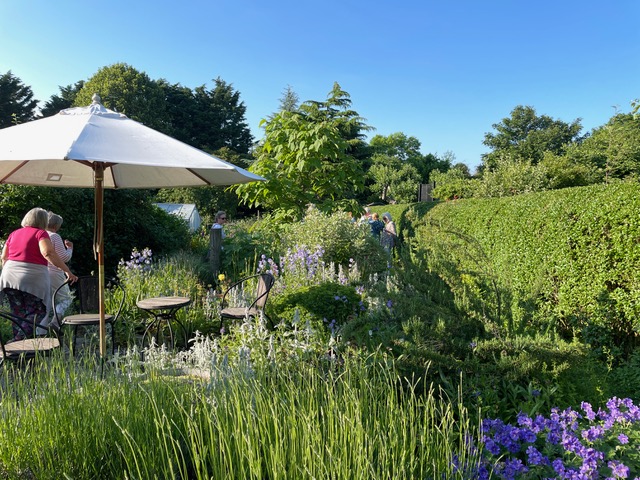 Then Mike, who has lived in Stonesfield for over 50 years, led the way down the High Street to his garden at The Tees. This is a delightful 'series of gardens' stretching almost to Peaks Lane. Each offers different planting from tall grasses to vegetables to wildflower orchard.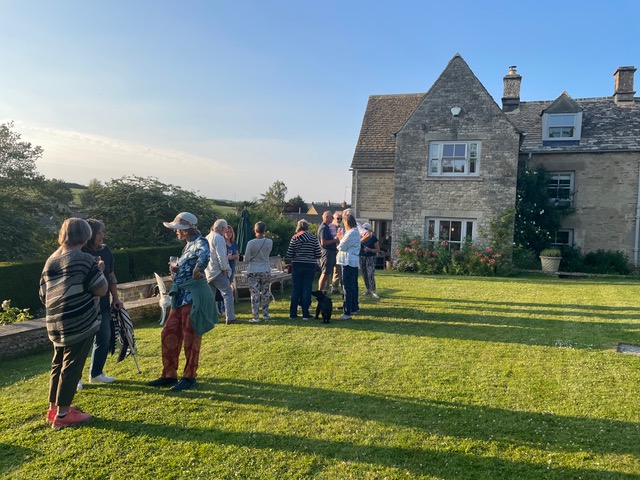 Finally we were at Gaye and Ollie's Evenlode and admired the newly planted wildflower meadow, the bee hive and other interesting aspects of this magnificent garden. We were also able to enjoyed a glass (or two) of wine and watched the sunset in the company of old and new gardening friends.
Our thanks to the three households for opening their gardens, to everyone who provided delicious nibbles and to all who came to make it a wonderfully social evening. We look forward to repeat this event in 2022.