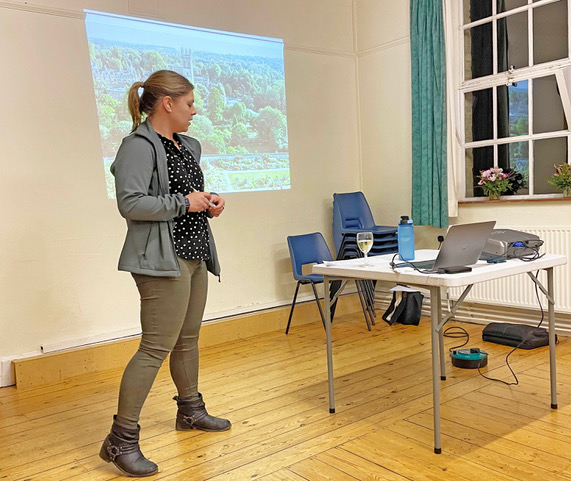 The Gardening Club AGM took place on Monday 13 February 2023. Outgoing Chair, Wendy Gould, gave a short résumé of 2022. This was followed by a review of 2022 accounts and 2023 budget, both of which were approved by members. The Secretary, Diane Bates, then presented more details of 2023 activities. After this members voted in Gaye Olesen as Chair for 2023 and approved re-election of committee members as follows:
Wendy Gould
Diane Bates
Paul Bates
Helen Taylor
Jill Rowlinson
Gaye Olesen
Suzy Boardman
Trisha Williams
Eileen Heduan
Lauren Baker
A request was made for help at April's Plant Sale, volunteers for additional committee members and for existing members to encourage friends to join club. Nicky Holland asked for help growing plants for War Memorial.
This was followed by a talk from Lauren Baker on  'Growing Food in a Growing World' in which she outlined some of the challenges facing the planet, gave an overview of her PhD research into wheat genetics and her current work on encouraging young people to take an interest in plants.